The most loved-up day of the year is only a couple of days away. You might have already planned a stunning panoramic view at one of the popular romantic spots, handpicked an awesome gift or intended to prepare an intimate dinner at home. You go to great lengths to make the day special for your spouse, but what about your child? Your child, just like any adult, gives and receives love in their own unique and special ways, what Gary Chapman terms "Love Languages". Each time you speak your child's love language to him or her, you are making a...
---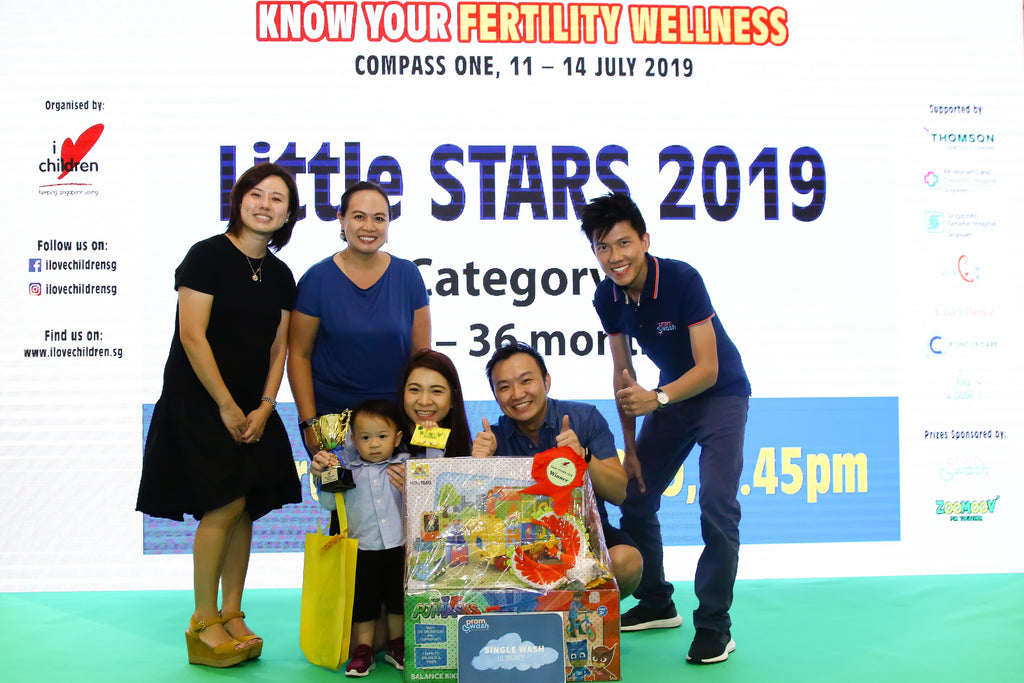 Know Your Fertility Wellness was an event held at Compass One and organised by I Love Children. The event is part of their Know Your Fertility Wellness campaign, which aims to educate the public on their knowledge of fertility. Experts such as Dr Yang Liying, Singapore General Hospital, was present to share the most frequently asked questions during pregnancy. Local actress Cheryl Wee, who was in attendance, also shared her personal experiences on balancing both her career and family.  The event saw an overwhelming response as many couples attended the event; not only that, those in attendant had an enjoyable...
---
In less than two months since our last pop-up at SHIOK Baby Fest 2019, we had another appearance on 7th September located at the North-East! This time round, we partnered up with SAFRA Punggol for their annual Diaper Dash.  We are humbled by the opportunity to partake in Diaper Dash as event sponsors, and it is also our first presence in the North-East region! We provided free Express Plus washes to all Diaper Dash participants and many had redeemed them at our booth on the event day itself. Similarly, Ultimate Wash vouchers were given out to winners of the diaper...
---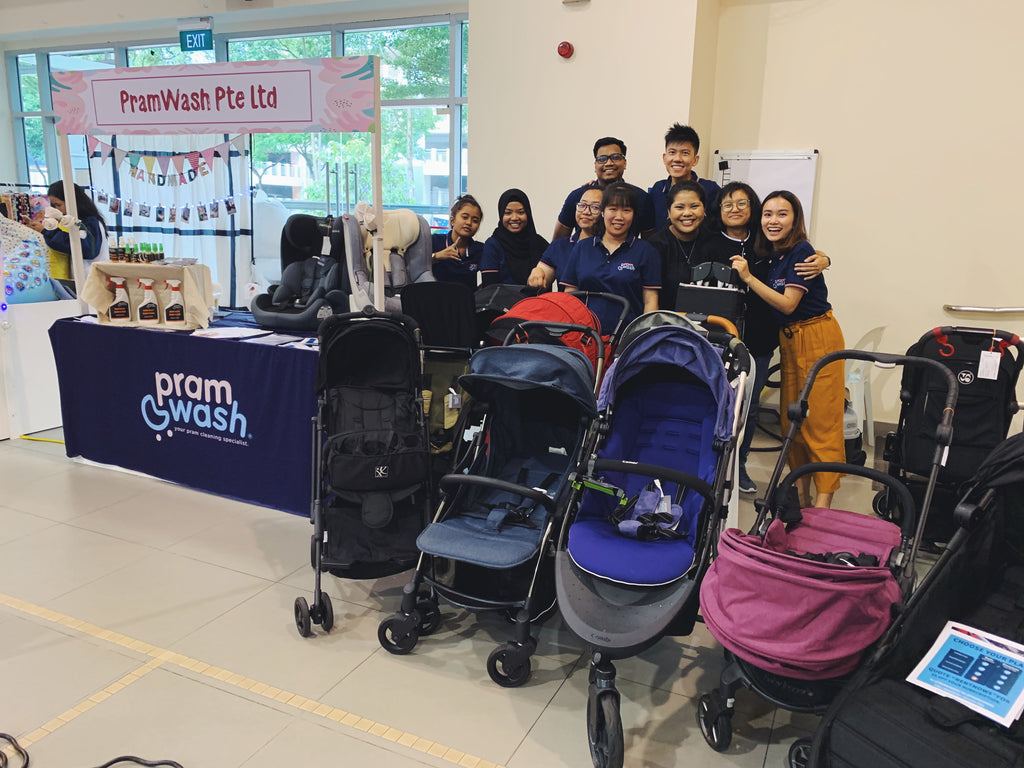 Last month we had our very first pop-up in the North, during SHIOK Baby Fest 2019 located at Woodlands Galaxy CC. We are humbled to be given the opportunity to get closer to you and we are proud to share that more than 100 strollers and car seats were cleaned over the course of two days! Out of the many strollers and car seats cleaned, 20 were issued by the People's Association for the families in need.  To cope with the demands and to ensure the smooth facilitation of the event, we started taking in bookings for Express Plus and...
---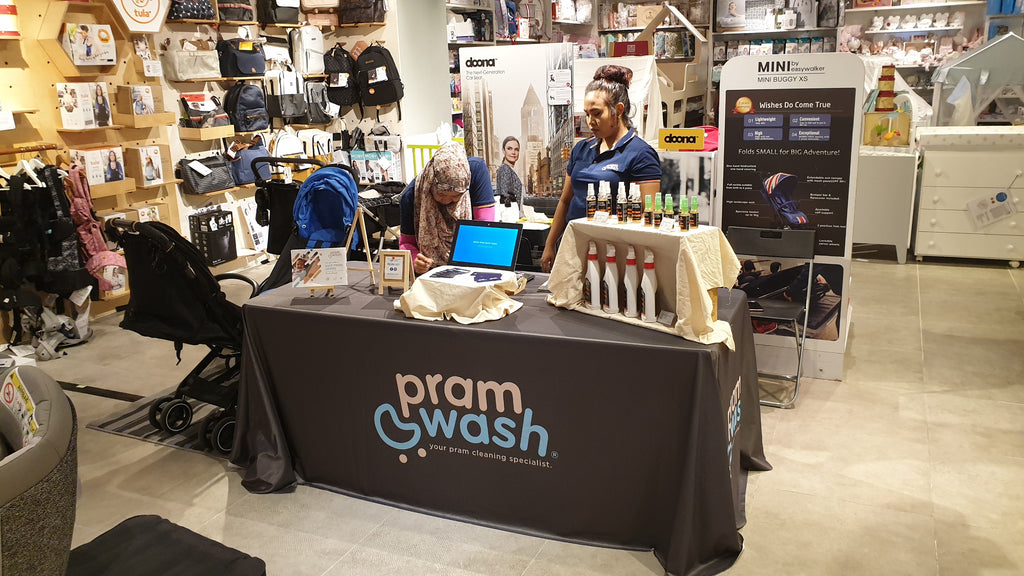 PramWash pop-up booth is now available at Motherswork's Great World
City outlet every weekend! As advocates of child hygiene, we hope that our new pop-up booth provides a more accessible location for fellow parents to access our cleaning services. Head down during the weekend to get your strollers and car seat clean!